Content, design and layout is Copyright © 2002 of APITOON GROUP. All rights reserved. Reproduction in whole or in part in any form or medium without the express written permission of the APITOON GROUP is prohibited.
Created and designed for APITOON GROUP by JDO.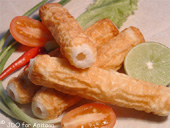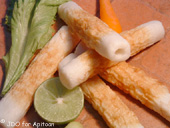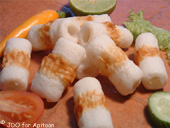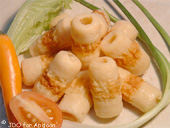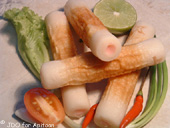 CHIKUWA RANGE

Golden Chikuwa
Long Chikuwa
Mini Chikuwa
Spicy Chikuwa
Chikuwa Sausage
Packaging:
Plain or printed bag, IQF
Inner and/or outer carton
Weight:
150g, 250g, 500g, 1kg, 3kg (for Europe, Asia, Oceania)
8oz, 12oz, 1lb, 2.5lb, 5lb (for North America)
Other packaging and/or weight can be prepared to meet customer's special requirement.
For further information about prices, conditions and delivery, please contact our sales department, either by phone, fax or email.